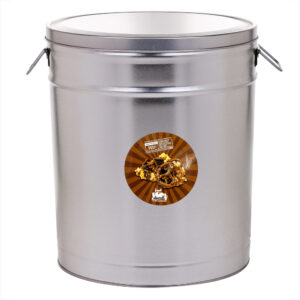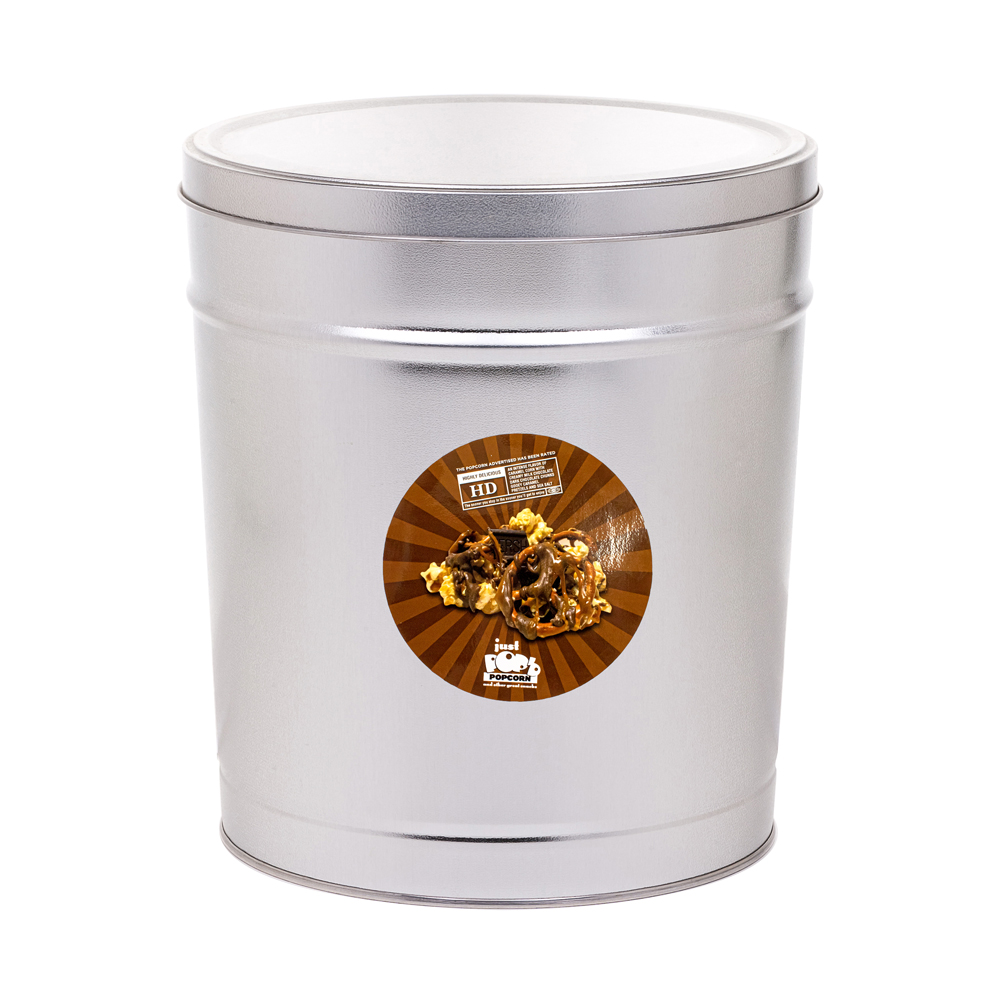 The perfect seasonal gift for the hungry popcorn lover.
Our tins come with dividers so you can have all your favorites separate, in one place.
Just Pop'd offers tins in 2, 3.5 and 6.5 gallon sizes. You can pick them up in the store.
Below are our standard options, but other flavor combinations are available and can be purchased calling our store.
Standard Tin Combinations
Hollywood

(White Cheddar and Cheese Combined)
Cheese
Cheese and Caramel Corn
People's Choice

(White, Caramel Corn and Cheese)
MeeShell's Mix

(White and Tye-Dye)
Cheese and White
Caramel Corn and White
Salted White
Butter